So I read a lot of books, and have done ever since I was a kid. Some of my best and strongest childhood memories are of my dad sitting on the edge of my bed, book in hand and doing all the voices whilst I listened wide eyed and open eared, hanging onto every word. I think our favourites were the Wyrd Museum Trilogy by Robin Jarvis (Something all of you should read if you are into dark fantasy) and the Truckers series by Sir Terry Pratchett.

These guys always spring to mind when I remember those books
They even did an amazing movie back in the early 90's for Truckers. I had it on video and watched it so many times. I always wanted my own "The Thing". I also remember us constantly renting the video of Johnny and the Dead from the library, and me and my sister laughing hysterically at it over and over again.
I tried reading some of discworld in my early teens, but to be honest I couldn't get into it. I don't think it helped that my first book was "Thud", one of the many stories about Sir Sam Vimes and his motley crew of the Ankh Morpork Watch trying to stop an all out war between the Dwarves and the Trolls. This book has a lot of discworld history in it, and is not the best place to start.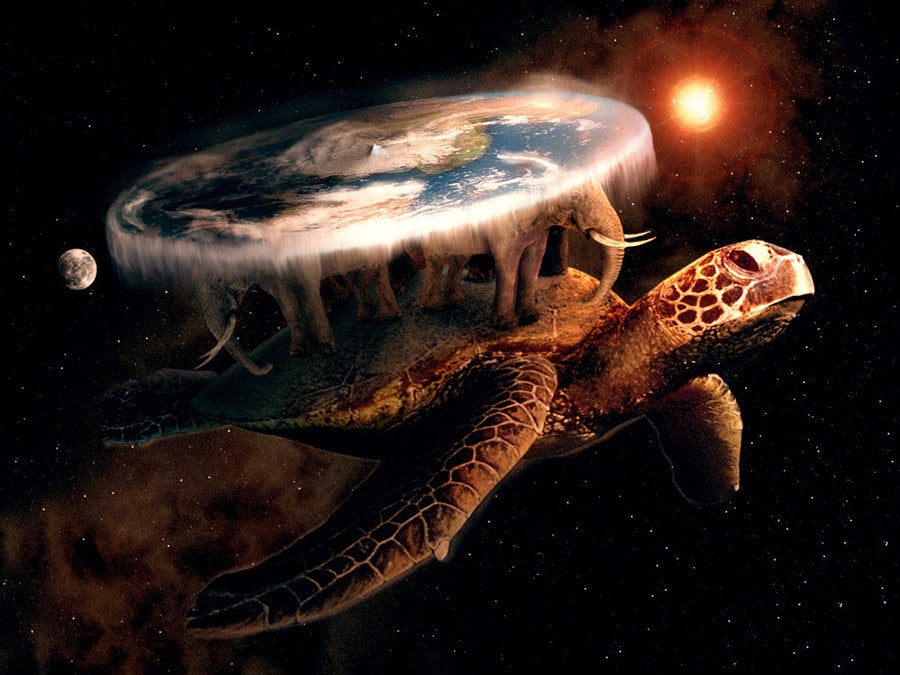 The Discworld, travelling through space on the back of four giant elephants standing on the back of Great A'tuin, the sky turtle
Since that time, I've actually read pretty much every single discworld book in existence, as well as all of the other side books. I love every single one, especially the beauty and the well thought outness of the discworld. No one else could ever be as genius as to come up with that punny, reflective and complex world.
A lot of my Pratchett love stems from my mum, who has been the biggest Pratchett fan for as long as I can remember. She has every single book, most in hardback, plus all the extras, the calender and the diary each year, and a regular subscriber to discworld monthly. We are also all now becoming experts at the Ankh Morpork board game she got last year for xmas. I think without that influence, I would never have read all the books like I have today.
I couldn't choose exactly who my favourite is. I love the witches and wizards, the sheer craziness and stupidity that follows them around, especially Rincewind and his luggage. I also grew to love the watch, originally my least favourite, as they got more and more depth and I got to know them better. I love Death and his family, including death of Rats (SQUEAK), and how he tries so hard to understand humans and completely fails in the most beautiful and innocent way imaginable, and covers for it with sheer sass.
The best crew
So today I heard the news that Sir Terry Pratchett, the man who gave us this beautiful world, has passed on. I'm not ashamed of the tears in my eyes when I read that. I'm glad I got to read his books, and I'm glad I got to hear the music inspired by him (Go listen to the Wintersmith album by Steeleye Span).
I think his Twitter group summed it up perfectly:
AT LAST, SIR TERRY, WE MUST WALK TOGETHER
Terry took Death's arm and followed him through the doors and on to the black desert under the endless night.
The End.
Goodnight Sir Terry, and thank you